The naughtiest thing Theresa May ever did was running through wheat – can you beat her?
Theresa May has been confessing the truly abominable behaviour that only a vicar's daughter could do.
"Amazing. Theresa May spills the beans to ITV about the naughtiest thing she ever did" says @Jack_blanchard_ over on Twitter.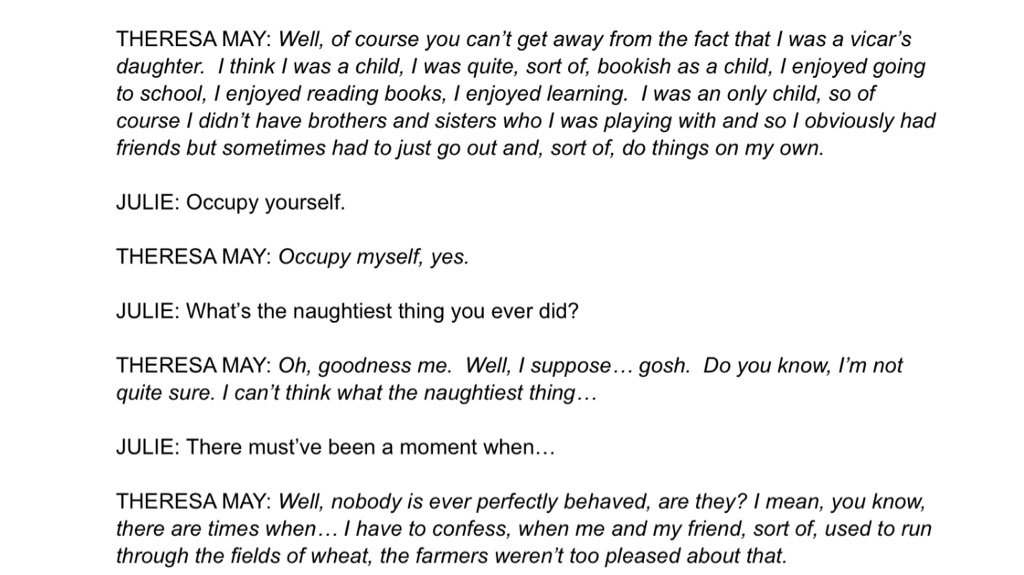 And pushed on what the "naughtiest thing she ever did" was the Prime Minister added: "Oh, goodness me. Well, I suppose… gosh. Do you know, I'm not quite sure. I can't think what the naughtiest thing…

"Well, nobody is ever perfectly behaved, are they? I mean, you know, there are times when… I have to confess, when me and my friend, sort of, used to run through the fields of wheat, the farmers weren't too pleased about that."
Source: Telegraph
Right, Pokers. What's the naughtiest thing you've ever done? Surely you can beat Theresa?
Source: Twitter/@Jack_Blanchard_